Sean is available for live performances including recitals, masterclasses, clinics, festivals, and smaller, more private engagements, as well as recording projects.
Booking requested are made by filling out one of the appropriate forms below.
---
Weddings and Special Events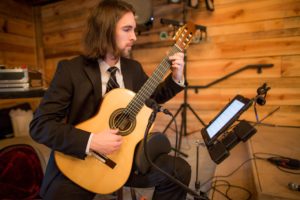 The unique qualities of the guitar can offer a nice backdrop to an event or be the main attraction with its varying sounds and styles.
Amplification is provided when needed, as well as audio playback if you'd like to hear recorded material at some point in the event. A hand-held or wireless lapel mic can also be provided.
Sean has a long list of beautiful pieces to be performed which can be varied depending on the client's preferences. Personal arrangements of songs you wish to hear that aren't within his current repertoire can be made with advance notice.
Wedding Music Booking Form and FAQ
---
Band or Ensemble (Live and Studio)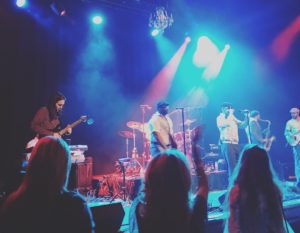 If you're interested in hiring Sean for your recording project or to fill a spot in an upcoming band gig, click below.
---
TERMINUS FALLS
modern acoustic guitar duo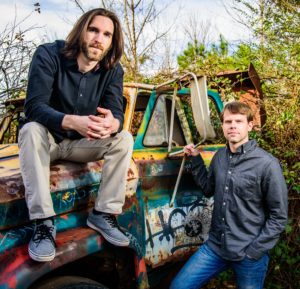 Sean sings and plays guitar as a member of the modern steel-string duo, Terminus Falls. The duo has an eclectic range of influences within their repertoire. Sean and his band mate, Sam, have performed in a variety of places including Los Angeles, Nashville, Italy, and The Netherlands. Small event or large festival, Terminus Falls offer an entertaining display of musicality and eclecticism through their performances.
For more information:
web: Terminus Falls
email: [email protected]