Books & Sheet Music
Classical Guitar: Contemporary Concepts 1 consists of nine original compositions at intermediate level that feature a variety of techniques, compositional ideas, and musical influences. You can prepare for each piece by reading the text and practicing any accompanying examples in the "About the Music" section. There are also Free Downloadable Recordings to use as a reference to ensure that you are capturing the right feel and expression.
---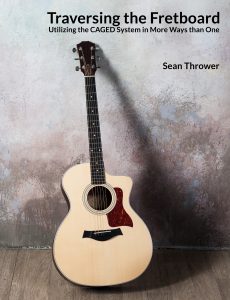 Traversing the Fretboard is designed to help guitarists of all levels and styles of playing strengthen their understanding of how notes are organized across the fretboard. This method uses the CAGED System to build and demonstrate a connection between chord shapes and scale patterns. It also shows how the CAGED System can act as the foundation for forming seventh chords, finding and playing open and closed voicings, and discussing music theory. Along the way, there are many engaging musical examples (with free, downloadable audio tracks) from a variety of genres to offer a diverse application of the ideas discussed in each chapter. This book can help the beginner move beyond first position, offer new conceptual ideas to the seasoned guitarist, provide insight into improvisation and composition, help strengthen sight-reading and memorization, and connect guitarists to a wider range of musical styles.
---
Diatonic Major and Minor Scales by Andrés Segovia was published in 1953 and consisted of 24 scales, 12 major and 12 minor, for which he applied his own unique fingerings. Here in The Segovia Scales, those scales are re-illustrated using a combination of standard notation, tablature, and fretboard diagrams. This makes them easier to read, quicker to learn, and accessible to more people. Also included in the material is an explanation of how Segovia organized the scales, a reference page displaying the 8 finger patterns used to play all of the scales, and practice tips for increasing speed and accuracy.
---
Rhett's Lullaby is a solo guitar piece that was commissioned for the birth of a boy named Rhett in 2010. Difficulty level is intermediate, and it is written using both standard music notation and guitar tablature.
---
Big Book of Blanks for Guitar is an all-in-one workbook for guitarists to notate, organize, share ideas, and keep track of practice. The book also contains individual pages of blank chord boxes, full-length horizontal fretboards, manuscript and tablature, and a practice log. Use the practice log to write assignments for students or keep track of your own goals and completed tasks.
---
Albums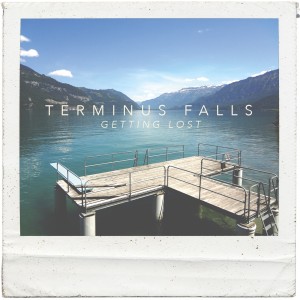 Getting Lost is the debut EP from modern acoustic duo Terminus Falls featuring six original tracks. Learn more about Terminus Falls and hear some samples at http://terminusfalls.com/